Recommend Frankie's obituary to your friends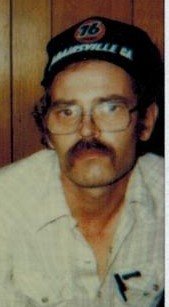 Obituary of Frankie Hay, Jr.
Frankie Hay, 69, peacefully entered into eternal rest on September 23, 2020 after a lengthy battle with dementia.
Frankie was born on March 17, 1951 in Shreveport and lived in Shreveport and Keithville for most his life. He was a truck driver by trade, but was also known as one of the best auto body & paint guys around. He was an avid reader of Louis L'Amour books, he enjoyed hunting, fishing and racing and loved helping his brother-in-law with his racecar. He also had a love for country dancing and was well known in the local hot spots back in the day.
He was preceded in death by his parents, Walter Frank Hay, Sr and Mildred Asa Cook Hay. He is survived by his spouse, Linda Blaxton Hay; daughters, Delaina Hay Bradford and husband Anthony, and Stephanie Hay Cooper and husband Kyle; stepson, Michael Langford; stepdaughters, Rachael Hay Kimpling and husband Philip, and Kimberly Saffel and husband Bobby; brother, John M. Hay II and wife Gwen; sisters, Mary Hay Kruithof and husband James, and Tina Hay Loftin and husband Dwayne; 8 grandchildren, 8 great-grandchildren, and numerous nieces and nephews.
The family would like to thank the staff at Heritage Manor Stratmore and Lifepath Hospice for the care and compassion given to Frankie over the past 3 years. Also, a very special thanks to his childhood friend, Randy Doss, for all the visits, reminiscing, orange sodas and snowball cakes! You were an amazing friend to him, and we love you and appreciate you!
To send flowers to the family or plant a tree in memory of Frankie Hay, Jr., please visit Tribute Store